Since I missed Valentines Day I have decided to have a Giveaway! Get a free steam key of Pinewood Island! More information below the image!
---
Rules:
1. Must follow me on Twitter
2. Must reply to the giveaway tweet with your favorite character (the tweet will be pinned at the top!)
3. Must like/retweet the giveaway tweet!
---
The Winner:
1. Will receive a free Steam Key for Pinewood Island
2. Will be chosen using random number generator
3. Will be chosen March 1st at 2pm EST
---
Good Luck!
Pinewood Island is a romance and horror visual novel and the first game from Jaime Scribbles Games.
A group of students, their Professor and his T.A. arrive on a secluded island for a 4 week long science program. The plan is to study the natural flora on the island while earning double the credit.
This is interrupted when the Professor is killed after an impromptu beach party. When they try to call for help they find that the phones do not work. There is no boat, and no way to contact the mainland.
A charter boat isn't set to arrive for them until the 4 weeks are over.
You must decide where to focus your energy, and who to focus it on. Mistakes can be deadly.
Some of the students start to crack under the pressure. Try to survive and solve the murder while potentially indulging in romance.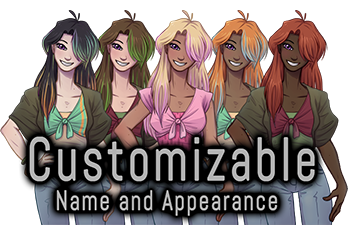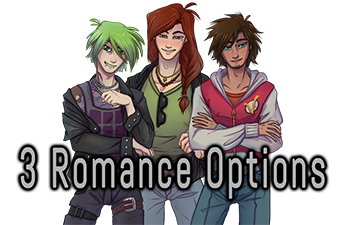 Features:
20+ endings
10 Achievements
55,000+ words
16 Illustrations
Original Music
Credits
Developer/Writer/Programmer: Jaime Barhill AKA Scribbles
Additional Programmer: Teeth
Character Art: Johan Faulstich
CG Art: Tanya Bobrowski
UI Art and Logo: Potouto Graphic Design
Proofreader: Jackie "Gamerbum" Maillet
Music: Solo Acapello
Background Art: Bunny Void
Content Warning:
adult situations
mild sexual content
violence
potentially upsetting situations and content